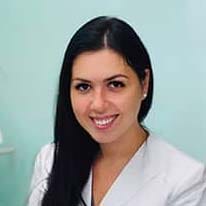 I Treat My Patients Like I Treat My Family
Pediatric Dentist
Dr.Marina Milgrom has completed her graduate education and New York University. Dr.Marina graduated dental school with an honors in special patient care.
After receiving her Doctor of Dental Surgery degree, she completed an additional 2 – year specialty training program in pediatric dentistry at Brookdale University Hospital.
Dr.Marina takes pride in ensuring her young patients are comfortable throughout their dental appointments. Her goal is to have each child leave the office feeling proud, accomplished, and excited to return.
As a pediatric dentist, Dr.Marina believes that compassion and patience are two of the most valuable traits she can offer her patients.
Aside from dentistry, Dr.Marina's hobbies include traveling and spending family time with her husband and their 2 sons. She resides in Brooklyn, NY and is excited to care for the young members of the community.