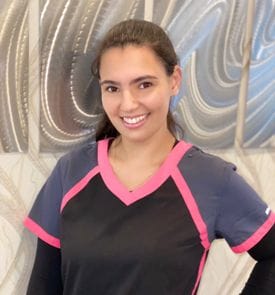 Dr. Regina Gurevich
Pediatric Dentist
Dr. Regina Gurevich is a board-eligible pediatric dentist who received her undergraduate education at New York University, where she was a Presidential Honors Scholar.
Dr. Regina went on to NYU dental school where she partook in the pediatric honors program. After graduating, Dr. Regina completed her residency at NYU which allowed her to provide care both at the NYU dental clinic and Bellevue Hospital.
Dr. Regina is a proponent of preventive care and minimally invasive dentistry. Being a mom of two, she has the perfect approach to treating our youngest patients with a new magic trick up her sleeve every day.
She strongly believes in early exposure to pediatric dental care to set the stage for a healthy mouth as the child grows and develops.
Dr. Regina is a member of the American Academy of Pediatric Dentistry and American Dental Association.
In her spare time, Dr. Regina enjoys traveling, cooking and spending time with her family.