As we age, old dental work, such as fillings, can decay and take parts of the tooth with them, damaging the tooth so much that it is impossible to repair. Additionally, a bone graft may be necessary if the surrounding jaw area shrunk or is too thin to support an implant. If you believe you may benefit from a dental bone graft, a bone graft dentist in New York can restore your smile.
Our team at the dental implant clinic in Brooklyn, NY offers professional, caring service and is happy to answer any questions you may have about the benefits of dental bone grafting.
The Bone Graft Procedure
A dental implant is a metal post that is implanted into the jawbone to support a dental crown, which replaces a broken or damaged tooth. The implant must fuse with the jawbone over several months to create a strong connection between implant and bone. If the jawbone is too thin or too narrow, this fusion cannot take place.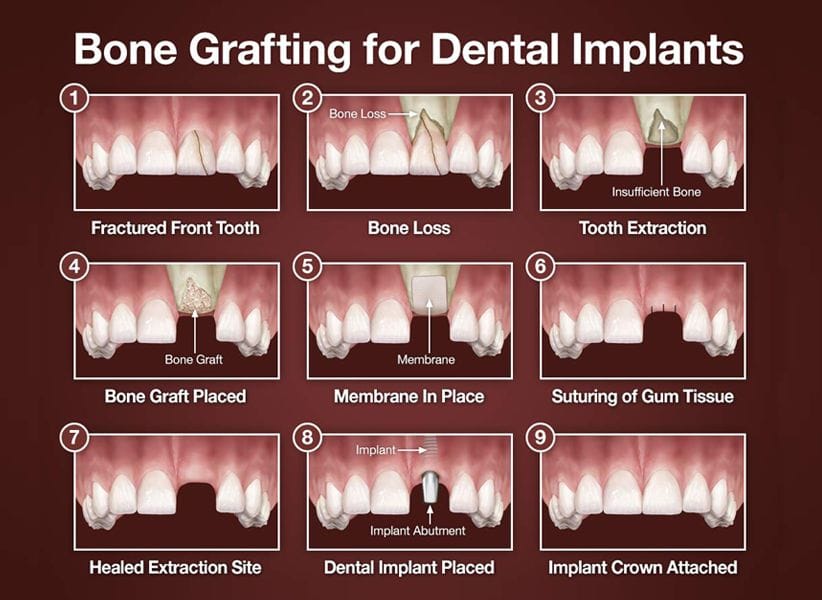 If this is the case, your dentist can either graft a section of bone from another area of your body, like the hip or shin, or use bone grafting material of some other kind to create this graft. During this procedure, you a local anesthetic will be administered so that you do not feel pain, or sedation if it is needed. Once the procedure is over, the graft will require a few months to heal and become stable enough for the implant.
The LuxDen Dental Center of Brooklyn, New York will make you feel comfortable during your dental bone graft, ensuring the best possible experience.
Call to Schedule an Appointment with a Bone Graft Dentist in Brooklyn, New York Today
If you believe you may benefit from a dental bone graft, call to schedule an appointment with a bone graft experienced dentist in Brooklyn, New York today. Our team of professionals at the LuxDen Dental Center will give you a complete treatment plan and care for you with the most up-to-date technology.
Call us at (718) 382-3444 and let us make you smile again!