Dental Hygienists
Tatyana
Dental Hygienist
Tatyana is a registered dental hygienist practicing in the State of New York and completed her degree at the New York University College of Dentistry. She received her first education at the Medical Academy for Dentistry in her country and practiced as a Dentist for many years. She also is a member of the Dental Hygienists Association. Tatyana has been a part of our team since 2016.
She enjoys reading professional hygiene and dental publications and literature while staying up to date with continuing her education in the field. As a leading Brooklyn hygienist Tatyana prides herself on applying her professional expertise to provide the most current information and treatment to all her patients.
In her free time, Tatyana loves spending time with her family, traveling, painting and is addicted to old Hollywood movies.
---
Lidia
Dental Hygienist
Lidia a dental hygienist in Brooklyn at LuxDen Dental Center. She is from Ukraine and has been in the dental field for 10 years! She uses a specialized approach for every patient and truly loves to make her patients comfortable and thoroughly clean by the time she is finished with them.
Lidia loves sports, especially running and jogging. Outside of the office, you can find her at the beach, exploring nature and studying natural science.
---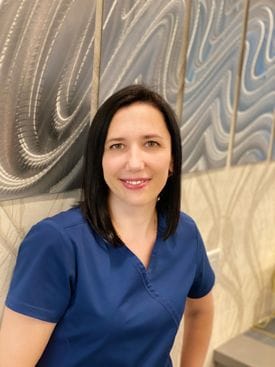 Nadiia
Dental Hygienist
Nadiia is a registered dental hygienist. She is originally from Ukraine where she completed her master's degree in accounting. Upon moving to the USA with her husband and son, Nadiia pursued a different path towards dentistry.
She is truly proud of the work she does and believes that confidence starts with a smile. Outside of work, Nadiia enjoys gardening and growing a beautiful variety of flowers.
---
Clinical Team
Igor
Head Doctor's Assistant
Born in Ukraine, Igor is the Head Doctor's assistant. He aids our doctors during procedures and surgery and inputs notes into every patient's chart during and after all procedures. Igor also is a CEREC crown tech and is in charge of the finishing process. Out of the office, Igor like to go out with friends and enjoy the nightlife in New York City.
---
Nick
Doctor's Assistant
Born and raised in New York, Nick is Doctor's assistant and our resident lab tech. He takes care of all orthodontic, surgical and 3D printing needs in our office. Outside of work he enjoys outdoor sports, video games and loves snowboarding!
---
Blossom
Doctor's Assistant
Born and raised in Brooklyn, New York, Blossom aids the doctor and cares for the patient during all procedures performed. Blossom sterilizes all the supplies, makes sure they are at hand and prepares the room for every patient and the Doctor herself. Outside of her work duties, Blossom is into fitness and loves to work out as well as being a talented singer.
---
Office Management
Simon
Office Manager
Simon is the go to guy for solving any problem! Born in Moscow and growing up in New York, he takes care of our practice and ensures everything is organized and in order. He discusses treatments, payment plans and any financial concerns with new and existing patients.
Simon prides himself on giving the best possible options to each person and accommodating their needs. Excellent service is something that is a priority for Simon and his friendly and warm demeanor puts everyone at ease right away. Outside of the office, Simon loves to go snowboarding with friends and play basketball.
---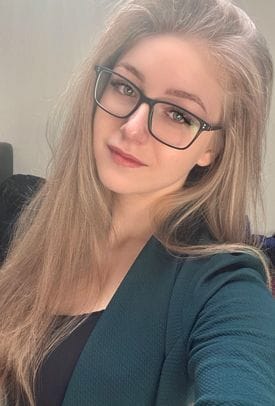 Katya
Front Desk Supervisor
Katya, born and raised in Brooklyn, NY is an important member of our team. She is passionate about getting to know all of our patients and making sure they receive quality service and attention.
She likes talking to our happy patients and tries hard to make their dental experience as hassle-free as possible.
Out of the office, Katya loves trying new foods, exploring new places and spending time with her two dogs.
---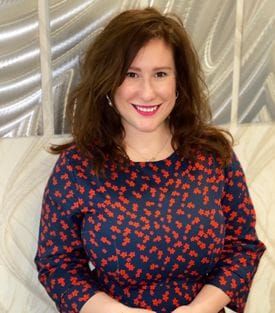 Liliia
Patient Reactivation Coordinator
Liliia was born in Russia and raised in Ukraine where she earned her philology degree. She made the big move to the USA three years ago where she followed her dreams to improve her life and explore the world.
Liliia is passionate about helping people. She believes that everyone deserves something to smile about.
In her free time, Liliia enjoys cooking exotic dishes and traveling to new places.
---
Sophiia
Receptionist
Sophiia is from Ukraine and is the receptionist at LuxDen. She is in charge of all data entry, patient recalls and introducing everyone to our amazing office! In her free time, Sophiia loves to go camping and participate in other outdoor activities. She also loves art and teaches traditional Ukrainian dance.