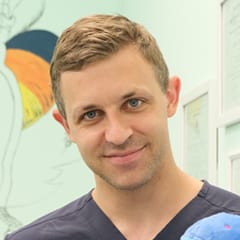 Pediatric Dentist
Dr. Trey Perez is an ABPD Board-Certified Pediatric Dentist, as well as a member of the American Dental Association, American Association of Pediatric Dentistry, New York State Dental Association, Second District Dental Society, and American Diabetes Association.
He earned a BS in cellular and molecular biology from Syracuse University, an MPH from the University of Florida, and dental degree from NYU, where he earned the Pediatric Community Service Award. After dental school he completed a general practice residency at The Brooklyn Hospital Center, followed by a pediatric dental residency at NYU. Dedicated to serving his community and the dental profession, he returned to Brooklyn Hospital to teach, and became the Associated Director of the dental program.
With a strong background in prevention and education, Dr. Perez prides himself in bringing these aspects into his practice. His goal for his patients is to establish good habits, and a healthy relationship with the dentist from an early age that continues into adulthood.
Dr. Perez's favorite superhero is Brooklyn's own Captain America. He enjoys cooking, reading, hockey, softball, and hiking.