Due to COVID-19, LuxDen cosmetic and pediatric dentistry centers are open for dental emergencies only! If you have tooth pain, require a root canal procedure or in need of immediate dental care, call or text us 718-382-3444.Our team is monitoring and strictly following all safety guidelines established by the Centers for Disease Control and Prevention. Patients are brought into our office one by one and we sanitize all areas after each visit.
* We do not accept MEDICAID and HMO plans. Emergency consultation and X-Ray $99
Emergency Dental Care
Reduce your risks of needing emergency dental care by maintaining a regular hygiene routine. Still, you and your family — especially if you have kids — may have a dental emergency due to a fall, accident or sports injury. Fortunately, your emergency dentists at LuxDen in Brooklyn offer emergency care when you need it.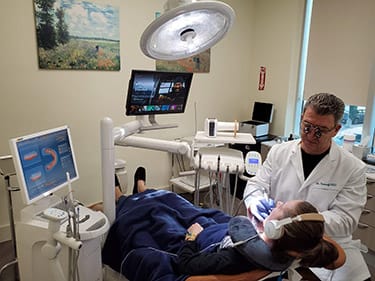 Urgent dental care is a great service to know about because a dental emergency is something you can't plan for. Your kids may need emergency dental care because of an accident like taking a blow to the face during a game. Or perhaps you need emergency toothache relief if you bite down on ice and end up cracking or breaking a tooth and finding yourself in a world of pain.
There's any number of reasons that require urgent dental care. When the trauma takes place during a weekday, you can always rush to LuxDen to see your emergency family or cosmetic dentist for a quick repair. They know you and your dental history, so they can provide quick relief. After hours, if you call your dental office, they can make arrangements to see you as soon as possible. And they can tell you what to do until you can make it in.
Common Reasons for a Dental Emergency
It's not always clear whether you've got a dental emergency or you're experiencing a condition that may allow you to wait a few days. If, for example, the pain is slight, there's a good chance you can wait a day or two to see the dentist. But if the pain in your or jaw, gums or teeth is intense — or a tooth has been knocked completely out — get immediate treatment.
If you wait too long, you may end up with complications that really be a dental emergency. Knowing an experienced dentist who handles emergency dental care for your family means no one need suffer with intense pain longer than necessary.
LuxDen emergency dental care covers symptoms such as:
A knocked-out tooth. A tooth that's been knocked out is one of the clearest reasons to seek emergency dental care. While you're in pain, your ability to function is limited. You may be needlessly losing blood. And you could lose the tooth permanently.
Tooth pain that you can't explain. You need to get a professional diagnosis quickly when you have severe pain and don't know the cause. It may signal a serious condition such as an infection that could lead to an abscess … or worse.
Abscessed tooth pain can be intolerable. You may have difficulty talking, breathing, eating and drinking. The infection can spread to other areas in your mouth, as well as to the rest of your body if you don't get emergency dental care.
When a crown or filling falls out. You usually can tell right away if a crown falls out. And when you lose a filling, you usually know because you'll taste something metallic in your mouth, and hot and cold food and drinks irritate the area; even cold air can make you wince. Ignoring these kinds of symptoms can lead to urgent dental care that may result in a root canal.
Nerves become exposed. Exposed nerve pain is just as extreme as the pain of a bad infection. And if the pain suddenly goes away, the nerve actually may be so damaged that it isn't even sending pain signals anymore.
Jaw or mouth inflammation. Swelling can occur for a number of reasons, and you need to find out the cause right away. Swollen lymph nodes often indicate a sinus infection, but jaw pain and inflammation may mean that a tumor is developing.
Gums bleeding. Minor bleeding when you brush hard or floss isn't unusual, typically a sign of early periodontal disease or plaque build-up. That may not require 24-hour emergency dental care, but you do need to tell your dentist about it at your next visit. Call LuxDen immediately if the bleeding won't stop and it's accompanied by inflammation and pain.
Pediatric Emergency Dental Care
Sometimes, especially when you have children, you need to know where to call for a dental emergency. Between impromptu roughhousing and organized sports, your kids can have accidents that need the attention of your Brooklyn dentist at LuxDen.
Children are always pushing their boundaries, and that's when someone gets hurt. Hopefully, it's not serious. But if it involves a blow to their face, it's an accident that may need immediate attention. The staff at LuxDen in Brooklyn keep their schedule flexible enough to tend to any dental emergency.
Pediatric Emergency Office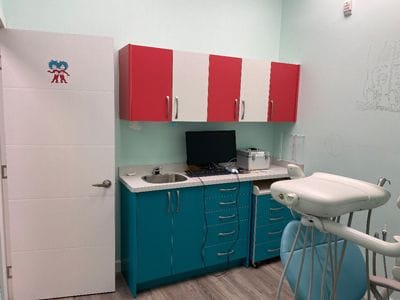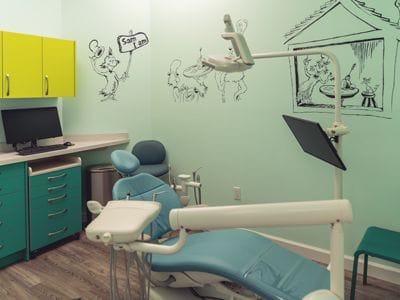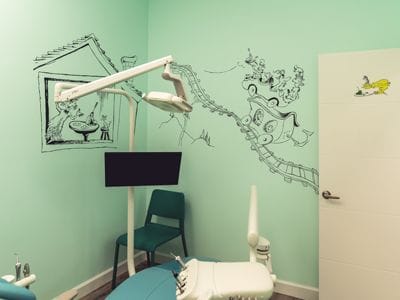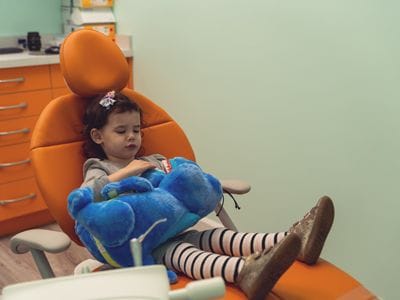 Urgent dental care is most common when you have active kids, but adults may need emergency dental care, too. You can slip and fall or need emergency toothache relief. Whatever happens, be prepared. Know where to call and then get there as soon as you can.
Emergency Toothache Relief
Over-the-counter pain medication often won't resolve your tooth pain. That's when you need to call the LuxDen emergency dental care office in Brooklyn NY, where you can get emergency toothache relief. The dentists at LuxDen can advise you about the steps you need to take to mitigate further problems.
If you aren't able to get to emergency dental care, follow these basic self-care tips:
Take ibuprofen; it's an anti-inflammatory and reduces pain
Rinse with salt water
Apply peppermint tea bags to dull the pain
Use a cold pack on the side of your face that hurts
And according to the Mayo Clinic, you should be wary of antiseptics containing benzocaine because it "has been linked to a rare and serious, sometimes deadly, condition called methemoglobinemia, which decreases the amount of oxygen that the blood can carry." Always check with your local dental specialist or a leading Brooklyn dentist Dr. Umanoff before trying any home treatments.